Elegance Preserved is the foremost professional wedding dress cleaning and repair and wedding gown preservation company in the nation. Based in the Bay Area, we focus on high-end wedding dress services with a passion for detail and communication during your wedding dress cleaning experience.
Our company specializes in high end wedding dress cleaning and wedding dress preservation. Elegance Preserved works directly with brides to assist with their wedding dress needs in addition to working with bridal industry partners such as designers and boutiques.  Our goal is open and thoughtful communication in addition to proper expectation setting with all of our customers. We love our brides!
Click the button to start the process for  your wedding dress.
Elegance Preserved works for brides in all regions of the US with a convenient shipping program. We also actively work and assist bridal boutiques throughout the country with their in-store cleaning and repair needs. We work directly with designers to assist them with their mobile trunk shows as they tour the country, as well. Some of our clients include California based stores such as Kinsley James, the Bridal Galleria, and Jin Wang. Please feel free to call any of those wonderful boutiques as a reference.
Our service team has over 80 years combined wedding dress cleaning experience and our passion is the communication of expectation with all our brides as we "Preserve the memory". We are excited to assist you with all your wedding dress needs.
We are also big fans of social media and hope you'll join our growing bridal community!
Not until months after the wedding butterflies had settled and the last champagne bottles had been put away did it even cross my mind that my wife's wedding dress had still not been cleaned and preserved. We were still spinning from all the wedding festivities and giddy from all the outpouring of love. When my wife pulled her wedding gown from the closet, we were both shocked. The red boa that one of her friends had draped over her shoulders during a speech had bled all over the dress.
I immediately brought the gown in to our Master Drycleaner, who has over 20 years of experience cleaning bridal gowns, and he assured me that he would make the dress look like new. Of course, I thought, that's why you are the Master Dry Cleaner!
"As promised, he presented me with a skillfully cleaned wedding gown that looked like it did the day we bought it."
At that moment, it occurred to me that no one (bride, or as in my case, groom), should have to undergo the distress of possibly losing the bridal gown and all the memories to damaging stains. Though we had been cleaning wedding gowns for years, I decided to create an official wedding gown cleaning and preservation program, Elegance Preserved" that would guarantee not only a beautifully cleaned and preserved gown, but peace of mind for the bride and groom.
"We even created a home route pickup service to make quoting ultra convenient."
I am pleased to say that through our meticulous wedding gown cleaning and preservation program we were accepted into the Association of Wedding Gown Specialists, an elite international association of professional dry-cleaners that have proven their dedication and talent in bridal gown cleaning and preservation. We are proud to be the only qualified member in the San Francisco area.  And, as expected, our entire process is green.
Please call us at 800-539-9092 to setup a quote for services. We may be able to even pickup from your home, however, we always have shipping options as well.  We welcome the opportunity to "preserve your memory".
~ Sean G.
We look forward to preserving your gown and your memories.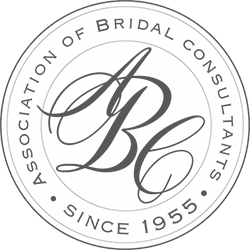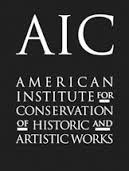 Thank you so much for visiting us here at Elegance Preserved! Much like the experience of purchasing your gown, the cleaning and preservation of wedding dresses is a very personal service. A wedding gown is a cherished garment and our passion is to preserve your wedding dress memories for years to come.
There are many questions brides often have regarding cleaning and preservation. It is not a standard purchase and many sources of information can be confusing. Our goal is to make this process as simple and straightforward as possible.
We hope to answer any questions you might have so you feel confident in the process. We feel that communication is very important. Should you choose to move forward with our Elegance Preserved services you will receive constant updates on your gown's cleaning and preservation progress.
Before getting started, we highly recommend that prospective clients study our "Services" section of the website to better decipher what services they might need.
Take some time over on our FAQs (frequently asked questions) section as well, as you will be able to find answers to questions like: How much are your services? What is the average turnaround time for a cleaned and preserved gown? How do I get a quote for services needed?
To 'Get Started' on inquiring about Elegance Preserved services, please select from one of the following options:
Each option will require you to fill out an 'ORDER FORM' which will automatically be saved on file for you with our team. By filling out the 'ORDER FORM' you are not committing to any selected services. We only proceed with requested services after approval of your quote either by email.
We cannot wait to assist and preserve your beautiful memories with you! Please feel free to email us at: service@elegancepreserved.com or call direct at 800-539-9092 ext. 2 should you need additional assistance.
Thank you and we are excited to preserve the memory! It's really a very special service and we are honored to assist you.
Sean Gilmore, Director