To get a quote, please contact our team.
The form below is the fastest!
You may also email us direct at: bridal@elegancepreserved.com or call us at 800-539-9092. When you email us, you also will receive an automated email response with many helpful questions and answers!
…or Just Get Started!
Click the button below to fill out your Order Form for your wedding dress.
Toll Free:
(800) 539-9092
Local:
(415) 612-8485


Our Bridal Shop:  
600 The Embarcadero Suite A, San Francisco, CA 94107
We are "on" The Embarcadero, just south of the Delancey Street Restaurant
Sunday: By Phone & Email
Monday: By Phone & Email
Tuesday: 9:00am-5:00pm
Wednesday: 9:00am-5:00pm
Thursday: 9:00am-5:00pm
Friday: 11:00am-7:00pm . (Available for in-store drop-offs for quotes)
Saturday: 9:00am-4:00pm. (Available for in-store drop-offs for quotes)
There is no appointment necessary on Friday & Saturday to stop in for a quote!
Find us using Waze or Google Maps:
Warning: Waze can redirect to the wrong address if manually added, please use this link.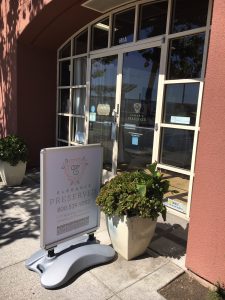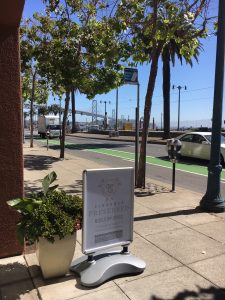 Drop Stores:
Mulberrys Garment Care (formerly GreenStreets Cleaners)
(Dresses can be received at these stores, but pickup is only at our Bridal Shop)
Recommended Drop Stores:  All dresses will arrive at our bridal shop on the Friday "after" a bride has dropped off their dress at one of these locations.
244 Townsend St, San Francisco – Mullberys Garment Care
2295 Filbert St.(Cow Hollow), San Francisco – Mulberrys Garment Care
2190 West Bayshore Road Suite 190,  Palo Alto – Mulberrys Garment Care