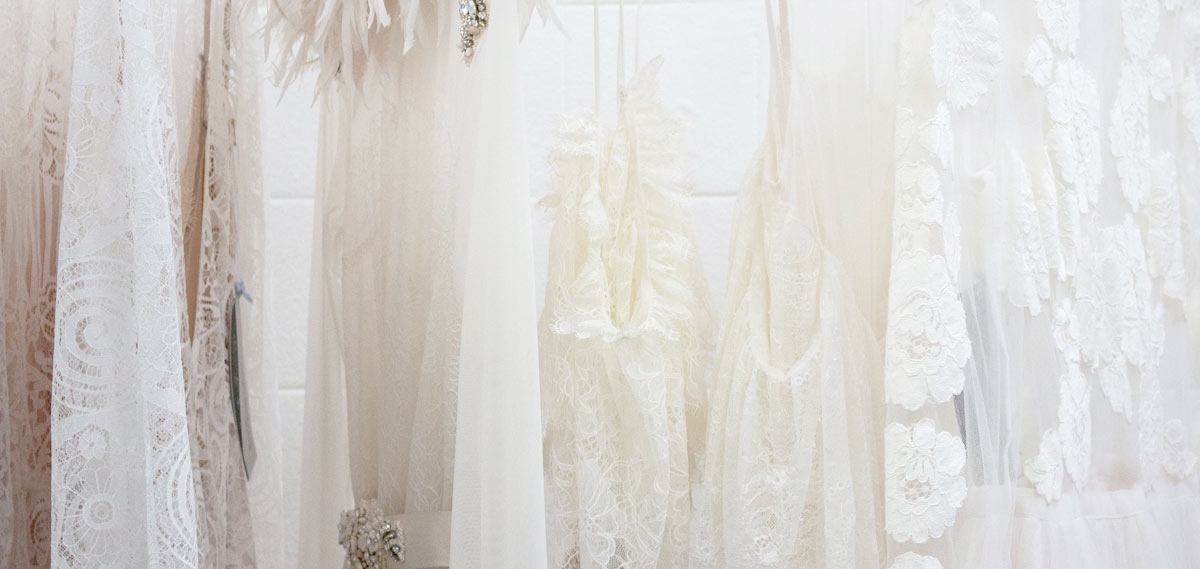 This was an absolutely lovely project. We had a wonderful customer approach us to assist with an antique dress restoration project. What a lovely flower dress!
Our master dry cleaner loves wedding dress restoration projects as they present unique challenges. In this instance, it was testing to verify the strength of the fabric. The goal of the project was to lighten up the material after all the years. Thru a special cleaning mix the desired result was achieved.
When we see an antique dress restoration challenge of this nature, we do often recommend a testing procedure and separate testing quote. Our testing quote procedure is a set dollar amount for the test and the result is then reviewed with our customer before proceeding so that the customer may make a decision whether they would like to proceed with the full  cleaning quote.  The testing fee is then applied to the balance of the final cleaning quote.
We don't always go thru the testing quote process but it is often the approach with aged restorative dresses.
Our goal is always to do our best with our brides to try and communicate the expected outcome in advance of the cleaning.
We do also recommend before turning over your precious family heirloom to a cleaner, to first do your research. You can see our reviews on  THE KNOT and WEDDING WIRE to get a better sense of our work and company ethos.  We have the best customers!
Each restoration project is different and requires testing. Consult with our coordinators if you have an antique family heirloom that needs some freshening up. It's wonderful to work with these cherished family heirlooms.
Antique Dress Restoration – Flower Dress
Click here for more information on our wedding dress cleaning and restoration services.