Some special wedding dresses experience heavy wine staining at the more "fun" events. We love assisting our brides with wine stain rescues! Here are some examples.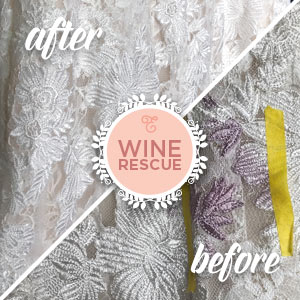 Our customer found us with a really difficult red wine stain. Her Stella York dress…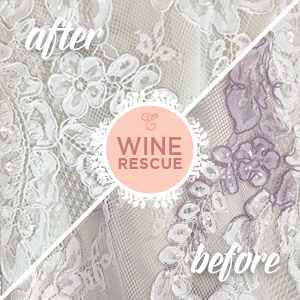 When we see a red wine stain of this nature on a high end dress such as this we normally recommend a testing procedure.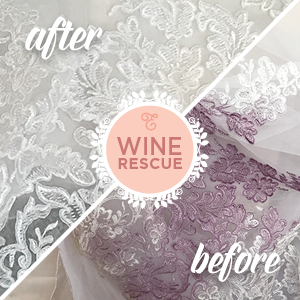 Our customer found us with a really difficult red wine stain. Her Stella York dress…